Opac Engineering
Pvt.Ltd.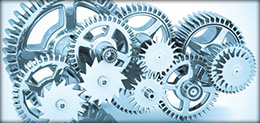 OPAC Engineering is a large supplier of industrial goods and services of its type. Across its many divisions and areas of activity, the company offers a multitude of wide ranging industrial products and equipment.
Opac Projects & Tech Services
Pvt.Ltd.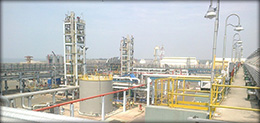 OPAC Projects & Technical Services Private Limited, one of the leading (ISO 9001:2008) Industrial automation Company. We OPAC Group of companies are leading the way with new innovative solutions for today's demanding business environment.
Welcome
OPAC GROUP OF COMPANIES is leading the way with new and innovative solutions for today's demanding business environment. Our focus is on providing expert professional engineering services in a wide scope of industry applications from Field Instrumentation & Analyzers to Pre-printed Ferrules / Markers. Our decades of experience in Industrial Instrumentation and Process Automation give us the industry know-how to get things done.
News
Safety Valve Calibration / Certification
We do safety valve testing, calibration / certification and lapping jobs at our Safety Valve Testing shop.
CALIBRATION LAB
Our calibration Lab is active and Calibration work is going on Electrical: Multimeters, clamp meters, current simulators and many more electrical equipments can be tested Pressure and Temperature calibration also is done by our Calibration LAB Safety Valve Test bench also got certified by TUV
ISO Certification
We OPAC Engineering Private Limited has got certified by ISO 9001-2015 from the certifying body TUV-SUD.
Training
OPAC offers training programmes for Engineers, Technicians, and Students in the field of Instrumentation, Process Automation and Control Engineering. Comprehensive training comprise of theoretical inputs and practicals with real time hands on training at site under the experienced guidance of OPAC training division. More...
We are familiarised with
In the manufacturing activities a design / protocol is first theoretically established, based on proven scientific fact, research and development to ensure conversion of the raw material to the finished products. The of end products is totally depended on the extent of conformance to these production procedures. More...